Diversion 5.0 DVD

Click Here for Free Preview!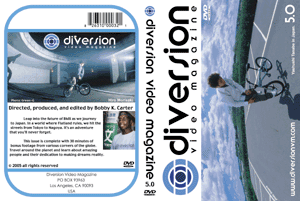 click here for ordering information

Leap into the future of BMX as we journey to Japan. In a world where Flatland rules, we hit the streets from Tokyo to Nagoya. It's an adventure that you'll never forget.
This issue is complete with 30 minutes of bonus footage from the various corners of the globe. Travel around the planet and learn about amazing people and their dedication to making dreams reality.