Diversion 3.0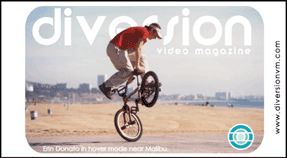 Click on a picture for their movie!

1.8 MB
2.3 M
1.7 MB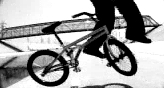 click here for ordering information

Diversion 3.0 Features - Stephen Royer, Art Thomason, Brian Chapman, Erin Donato, Tony Aguirre in Mexico, Sick Child Bikes Interview, Stephen Cerra, Scene Report on the South Riders in New Orleans featuring, Terry Adams, Eugene Collins, Mickey Gaidos, Carrey Matthews, Zack Demboske, Stephen Hearn, and Scott O'brien. We would also like to introduce the Diversion Girls.
Featuring music from Andalucia and others!