An Evening with Jennifer Lopez
So I was in the Lab, taking care of business as usual, when Terry called me from his hotel in Santa Monica.
He said the Macy's Fashion Show was one of the craziest performanes he's ever been a part of and he wanted
me to show up to film the show. So I jetted out to Santa Monica and received a press pass. Before I knew it,
I was being escorted to the red carpet where all the celebrities were arriving. It was surreal. Diversion was
in the middle of the paparazzi filming all sorts of celebs representing at the show. I just kept thinking,
"Flatland isn't supposed to be here, but it IS!!" J-Lo came through along
with a bunch of other celebrities who I didn't konw. I don't watch TV, man, I just make it!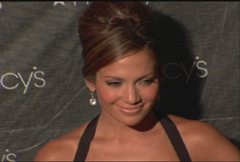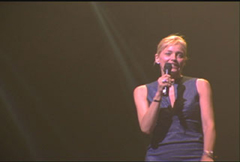 From the red carpet, I went to the green carpet. The green carpet was where they had food prepared and
all the VIPs were mingling. I was just chilling out next to Sharon Stone and what not...like, "Whasup, Sharon?"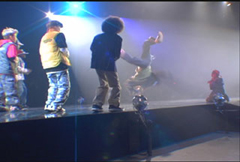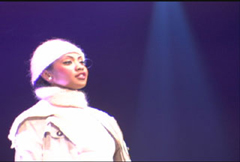 Well, the fahion show was crazy. Ballers threw out ridiculous bids at the auction, there were crazy breakdancers and models,
and of course, Terry...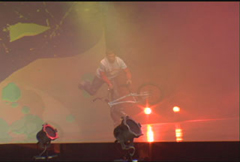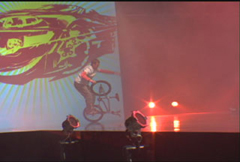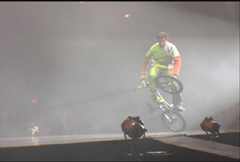 Terry busted a pedal time machine on J-Lo and she was stoked to say the least....
All the proceeds from the show went to AIDS research. Afterwards, Terry got a call from Las Vegas saying that he had
just won the NORA Cup. He's flatlander of the year!